About Linda Oracheski, CLU, CHS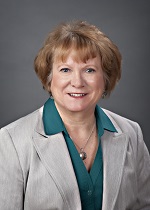 After a rewarding twenty-six year career as a Registered Nurse I chose to pursue a career in Financial Services. Since entering this profession in 1994 I have built an insurance and investment business and earned the following designations:
- Chartered Life Underwriter (CLU)Chartered - Financial Consultant (ChFC)
- Certified Health Insurance Specialist(CHS)
It is my belief that education allows me to provide you with professional and expert advice. With the constant changes in tax laws and other financial matters keeping up with the current trends is crucial in helping my clients achieve their financial goals.

As a financial advisor my main goal is to give people the information and guidance they need to make decisions for their life and financial well-being. Each client has different needs and concerns.

I make it my mission to understand the issues clients face through all stages of their lives and then design a financial plan that embraces all their hopes and dreams and helps provide financial comfort and peace of mind. I tell people that instead of looking after you physically I now look after you financially.
Philosophy
Oracheski Financial uses a unique planning approach called LifeFirst Planning Paradigm.
We create strategies that best help you achieve your specific goals along life's pathway according to contingent changes, current and future needs, age, and objectives. It is all about beginning with your personal goals in mind, which may include buying a home, saving for your children's education and planning for retirement, or perhaps you are in retirement and need direction.
The process starts with a shared understanding of your vision for the future. What changes concern you, what do you foresee happening on the horizon and what could happen that might change the way you live your life today?
Every client's situation is different so we work with a wide variety of financial institutions to offer a larger selection of products to help you achieve your goals. We do not represent any single insurance company or mutual fund company. We believe that we can provide the best products and services for our clients when we remain truly independent advisors.
We work with individuals, families, small business owners and retirees, those contemplating retirement as well as business professionals and entrepreneurs. During the planning process we look at Investment, Retirement, Insurance, Tax and Estate Planning related to each client's situation.
These planning services are done either on a modular basis or a comprehensive financial plan and are reviewed periodically to make any necessary changes. Flexibility is the key!!
Our aim is to be our client's core financial resource. We are also able to offer mutual funds and insurance products in several provinces across Canada.
"I only make recommendations when I fully appreciate the client's situation. I have a process in place that helps me to do that." - Linda Oracheski
Testimonials
Linda has been my trusted advisor for my insurance and investment plans for 14 years now. She has always given me excellent guidance and advice that I can rely on. She spends time explaining any investment strategy that she proposes and makes it easy to understand. I can call Linda at any time to get information or advice and she is quick to return my calls. Now that I am a business owner myself I know that Linda will give me the information I need to make good investment decisions. Theresa Dzielak (Daily Sweets Convenience Store)